So….I'm not over my obsession with Eurovision 2014 yet. And, no, I'm not going to apologize for that as it was the best Eurovision I've ever watched and, believe me, I've seen many.
That's also why you're getting another Eurovision video as my Repeat Rotation Video choice today, but this one is a little different.
Instead of another song by a Eurovision 2014 competitor, I've been listening to this beautiful song from Denmark's Momoland for most of the day. Called 'Joyful', it's the song Momoland sung at Eurovision right after all the competitors had finished singing theirs and, oh, it's so beautiful.
Besides, come on, singing and playing the harmonica while balancing on impossibly tall ladders and celebrating life and all of its joys? Stunning. Just stunning.
Momoland, by the way, are a Danish theatre company that have only been in existence for a couple of years. But, in that time, they've made quite a name for themselves. With this standard of performance, there's no surprise there.
Comments? Leave them in the box below.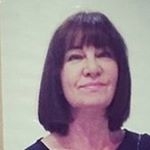 Latest posts by Michelle Topham
(see all)