MONARK, the upcoming RPG from Japanese developer FuRyu got a new trailer today.
This time it's a MONARK adversaries trailer in which we get to see some of the game people (things?) we will be fighting against.
They include Sumire Tono, Kurama Hitotsubashi, Subaru Ikariya, Hayate Tsumabuki, Akane Tono and Yoru, as well as a few visual clues as to why they might be dangerous.
MONARK itself is described on Steam like this:
Could you face yourself and the threats around you to save the ones you love? Shin Mikado Academy is engulfed in a madness-inducing Mist, and only you can save everyone inside. Develop your Ego to break the pacts set by the Pactbearers and remove the corrupting Mist.
MONARK will release on PlayStation4, PS5, Nintendo Switch and PC via Steam on February 22nd, 2022 in the west.
Fuyuki Hayashi wrote the scenario and dialogue for all of the major characters, with Ryutaro Ito writing the NPC characters.
It will arrive with both English and Japanese audio and subtitles.
You can currently add the game to your wishlist on Steam.
Of course, if you are in Japan, MONARK releases there on PS4, PS5 and Switch much much sooner — on Thursday (October 14th).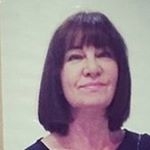 Latest posts by Michelle Topham
(see all)