Advertising
If you are wanting to check out the new anime series Monster Girl Doctor on Crunchyroll, the streaming service has uploaded a short scene from the fantasy anime to their YouTube channel today you may be interested in watching.
A scene from episode 1 of the series that showcases the relationship between Dr. Glenn Leitbeit and Sapphee — the Lamia that, while being his trusted medical assistant, is also not-so-secretly in love with him.
Not only that, even though the pair treat monster girls with all kinds of medical problems all over the town of Lidworm, Sapphee has a big problem with jealousy whenever Dr. Glenn treats other monster girls that are just as cute as she is.
Especially if those girls show any kind of interest in the doctor.
Of course, being a Lamia, Sapphee doesn't just scold the good doctor.
Instead, she uses her snake-like tail to administer some stern justice. All under the pretense of making him a relaxing after work drink.
Check out the cute scene between Dr. Glenn and Sapphee below. It stars voice actors Shunichi Toki as Dr. Glenn and Saori Ōnishi as Sapphee.
Monster Girl Doctor is based on the hit fantasy light novel series by Yoshino Origuchi and Z-ton. The series is streaming on Crunchyroll, with Episode 1 – The Centaur of the Arena already available to watch for Premium users.
Free users will have access to the episode from July 12th, 2020. Add it to your watch list if you enjoyed Monster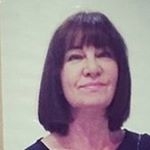 Latest posts by Michelle Topham
(see all)