A new Monster Girl Doctor Season 1 Blu-ray is on its way early next year, and fans will be thrilled to hear it also includes an English dub soundtrack.
The Monster Girl Doctor Blu-ray is being released by Sentai Filmworks on March 22nd, 2022, and is available for pre-order now.
Included on the Blu-ray is:
All 12 episodes of Monster Girl Doctor Season 1
A clean opening animation
A clean closing animation
The insert song 'Water flows down passages' by Shaylee
A Japanese teaser
Web previews
Sentai describes the story of Monster Girl Doctor like this:

Dr. Glenn Litbeit might seem like a typical human doctor, but his specialty is treating monsters, which can be a bit tricky at times. Fortunately, Sapphee, his beautiful lamia assistant, is always there to help out, and together they're slowly paying down the enormous expenses that come with setting up a multi-species clinic. (You wouldn't expect harpies, Cyclopes, and dragons to all use the same hypodermic needles, would you?.

Where things get complicated is that Sapphee has become more than a little sweet on her human doctor, yet a large percentage of Dr. Glenn's patient list consists of attractive monster girls who all have their own intentions concerning the handsome physician. Romantic tastes and appetites come in all shapes and sizes, and the territorial disputes can be downright terrifying when Dr. Glenn plies his medical trade as the Monster Girl Doctor.
Monster Girl Doctor (aka Monster Musume no Oishasan in Japan) was directed by Yoshiaki Iwasaki (We Never Learn!: Bokuben), with Hideki Shirane handling series composition.
The cool character design was provided by Hiromi Kato (Tsuki to Laika to Nosferatu).
The Monster Girl Doctor anime is based on the light novel series written by Yoshino Origuchi and illustrated by Z-Ton.
It premiered on Crunchyroll in July, 2020 and aired through September. The show's English dub came out in August of the same year.
You can pre-order the Monster Girl Doctor Season 1 Blu-ray now via Sentai.
And, if you haven't yet watched the very cute and funny Monster Girl Doctor Season 1, the anime is currently streaming on Crunchyroll.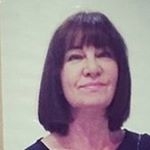 Latest posts by Michelle Topham
(see all)