Monster Hunter trailer hints at a film with superb action, humor and kick-ass action and characters
I would watch the upcoming monster film Monster Hunter for no other reason than that it stars Thai martial arts expert and actor Tony Jaa
An actor I have followed for decades, ever since I moved to Thailand in 2003 and he was a huge star in the country for his role in the hit film Ong-Bak: Muay Thai Warrior.
I would watch Monster Hunter again because it also stars Milla Jovovich, another actor I have loved since her kickass performance as Leeloo in The Fifth Element.
Put both of them together, along with superb special effects, some amazing action sequences and a story based on the video game I enjoyed — at least according to the recently released Monster Hunter trailer — and this geek can't wait to watch Monster Hunter as soon as I get a chance.
Where to watch Monster Hunter
Monster Hunter will be released in the U.S. this weekend (December 18th, 2020), in the Netherlands on December 3rd, China on December 4th and will hit UK movie theaters on January 29th, 2021.
With the current worldwide panic over Covid-19 and with many movie theaters shut down, unfortunately it isn't likely to do as well as it otherwise would have done before the panic and hysteria kicked off.
It could also make it difficult for you to be able to see the action film on the big screen.
That's why I'm expecting to watch Monster Hunter when it comes to a streaming service instead as, here in Austria, all our movie theaters are currently shut down.
If yours are not, check your local listings but head off quickly as, with the current mess, theaters could shut down at any time.
The Monster Hunter plot
The story, written by director Paul W. S. Anderson, goes like this:
Behind our world, there is another: a world of dangerous and powerful monsters that rule their domain with deadly ferocity. When an unexpected sandstorm transports Captain Artemis (Milla Jovovich) and her unit (TI Harris, Meagan Good, Diego Boneta) to a new world, the soldiers are shocked to discover that this hostile and unknown environment is home to enormous and terrifying monsters immune to their firepower.

In their desperate battle for survival, the unit encounters the mysterious The Hunter (Tony Jaa), whose unique skills allow him to stay one step ahead of the powerful creatures. As Artemis and Hunter slowly build trust, she discovers that he is part of a team led by the Admiral (Ron Perlman).

Facing a danger so great it could threaten to destroy their world, the brave warriors combine their unique abilities to band together for the ultimate showdown.
Monster Hunter stars Milla Jovovich, Tony Jaa, T.I., Meagan Good and Diego Boneta,
The film was written and by Jovovich's husband Paul W. S. Anderson, a seasoned director when it comes to massive action films with movies like Event Horizon, the Resident Evil films and the Death Race franchise under his belt.
In other words, you can probably expect a film crammed full of high-energy action scenes, an explosive soundtrack, awesome monsters and crazy good special effects.
Watch the Monster Hunter trailer below.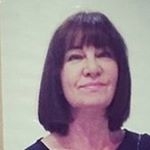 Latest posts by Michelle Topham
(see all)