If you are like most western gamers, when you think about Steam and its gaming platform, you probably believe it is primarily English speakers and other European language speakers that are Steam's main users.
Turns out that might not necessarily true.
In fact, according to a new survey conducted by Valve in December last year, a surprising fact seems to have emerged.
The fact that, when it comes to the languages people read when using Steam, Simplified Chinese is the gaming platform's most used language.
The survey was voluntary, and the number of participants responding to it has not been released by Valve, however.
The fact remains, though, that the number of people saying they use Simplified Chinese on Steam increased quite markedly versus the people that responded the month before.
Out of all those that responded, 37.9% said they used Simplified Chinese. That figure is up 14.4% from the month before.
The next language down on the list was English, but that had actually fallen 6.6 percent from the previous month to almost one third of the number of users, or 30.4%.
So what do these figures mean?
Without more information being released, there is no way of knowing how accurate the survey may be.
As Steam says about the survey, "participation in the survey is optional, and anonymous".
Therefore, it could just mean more Simplified Chinese language speakers responded to the Valve survey than English speakers this month, and that the numbers using the platform have actually stayed the same.
It could also mean some people who don't understand Chinese thought it was funny to respond to the survey saying they use it. (This is Steam. And gamers. Things like this happen).
If taken at face value, however, it does seem the Simplified Chinese-speaking community using Steam is growing quite quickly.
How many respondents are from mainland China?
There is no way of knowing with the information Steam has been released.
Remember though, with 1.2 billion people around the world speaking some form of Chinese, it is not just people from mainland China using Steam for gaming.
The Simplified Chinese-speaking world includes the People's Republic of China, both Mandarin and Cantonese speakers, of course.
But it also includes those Chinese speakers in Singapore and Malaysia, as well as some in Hong Kong and Macau.
Some respondents may even be from countries like the United States, where Chinese immigrants also often use Simplified Chinese online.
Other languages used on Steam
With Simplified Chinese and English taking up the top two spots, other language users on Steam are far fewer than you probably think.
Next down the list was Russian with 9.36% of total respondents, Spanish from Spain with 3.9% of those responding, German at 3.01%. Portuguese from Brazil at 2.8% and French at 2.23%.
Traditional Chinese users, by the way, were just 0.85% of the people that responded.
Looking at these figures then, it will be interesting to see if they remain similar or change markedly when Valve conducts its next survey later this month.
Check back when those results are released, and we will let you know.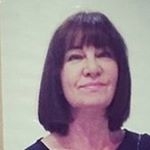 Latest posts by Michelle Topham
(see all)