Morgan Freeman has always been known as a warm, down-to-earth and funny guy, despite the serious roles he often plays in his movies. But, I'll guarantee you haven't seen Morgan Freeman as he appeared on The Tonight Show with Jimmy Fallon on Wednesday night. A Morgan Freeman sucking on helium and then talking in a Mickey Mouse-esque voice. And, yes, it was hilarious.
Of course, Tonight Show host Jimmy Fallon had something to do with it, as he decided it would be funny to hear Morgan Freeman speaking with a helium voice, so he was the one who produced the balloons. But, once he saw how much fun it was, he couldn't let Morgan enjoy it all by himself, could he?
Watch the results in The Tonight Show with Jimmy Fallon video below, and try not to laugh too much at Morgan's poker-straight face. Now that's an work of art in and of itself.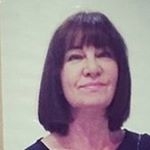 Latest posts by Michelle Topham
(see all)