The incredible iconic British singer songwriter Morrissey was on The Late Late Show with James Corden on Tuesday night (August 18th), where he gave a superb performance of his new single 'Kiss Me A Lot'. The track is from Morrissey's latest album, the 2014 World Peace Is None Of Your Business — his tenth solo studio album.
And it was fabulous to see Morrissey on James Corden's show, as he does not do many TV appearances. Morrissey himself always says it is because nobody invites him. Something I've never understood, as he is a phenomenal live performer and always interesting to see being interviewed.
And can I just add, he's even sexier the older he gets?
Related: Morrissey sings 'Kiss Me A Lot' on The Tonight Show starring Jimmy Fallon
As for what Morrissey is doing right now?
He is currently in the middle of a North American tour, with concert dates planned back in the UK, France, Germany, Belgium, Switzerland, Italy, Slovenia, Hungary Romania, Madedonia and Chile later in the year.
H is also organizing a Middle Eastern tour that will kick off early in 2016.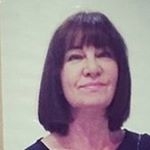 Latest posts by Michelle Topham
(see all)