While the Mushoku Tensei: Jobless Reincarnation anime is one of the most popular anime series of 2021 (currently #2 on MyAnimeList's Top Airing Anime list), primarily due to its fabulous characters, superb story and gorgeous animation and artwork, the show is also killing it in the anime opening theme song department.
Opening (and closing theme songs) all sung by the angel-voiced Japanese singer Yuiko Ōhara.
Mushoku Tensei's 'Tabibito no Uta' was wonderful, as have been the other OPs, but my award for the most beautiful anime opening theme song of 2021 has to be Mushoku Tensei's fourth opening theme song 'Inori no Uta' by Yuiko Ōhara.
'Inori no Uta' translates into English as 'The Prayer Song' (in Japanese '祈りの唄'), and that is exactly what this is.
An enormously dramatic song with utterly stunning vocals from Yuiko Ōhara (those high notes!!!) and a choral group backing, 'Inori no Uta' sounds like a song you would offer up to God because of the absolute joy you are feeling in your life.
Listen to 'Inori no Uta' from Yuiko Ōhara in the video below, and on the Spotify player (and yes, Yuiko Ōhara is on Spotify, follow her), and if that isn't the most beautiful anime opening theme song of 2021, I don't know what is.
So lovely in fact, it currently plays over and over again on my phone as I speed walk around Vienna.
Because a song this gorgeously uplifting should be played at full volume while you are in one of the world's most beautiful places.
That is why I am telling you, find one, play 'Inori no Uta' as loud as you can, and just see how it makes you feel.
All of Yuiko Ōhara's theme songs from Mushoku Tensei will be released on a compilation album on December 22nd. It will probably end up on Spotify as well.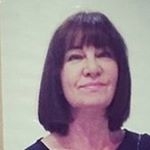 Latest posts by Michelle Topham
(see all)