The MotherFatherSon trailer makes the upcoming BBC 2 drama series look explosive and addictive
If you want a powerhouse British TV series to watch this year, it is looking like BBC2's upcoming political thriller MotherFatherSon will definitely be it.
Not only does the drama series MotherFatherSon star Richard Gere in his first ever major TV role, it also stars the brilliant Sarah Lancashire, Sinéad Cusack, Helen McCrory, Billy Howle, Ciarán Hinds and Elena Anaya.
But it is the plot of the upcoming eight-part political series that sounds even more fascinating…..
Billy Howle plays Caden, the 30-year-old son of Max, an American newspaper magnate (Gere) who owns media outlets in both the UK and overseas. (Think Rupert Murdoch, obviously).
Caden has been brought up to take over his father's business. A business that has made Max one of the most powerful men in the world. To the point that he can even sway the course of an election.
But Caden apparently has other ideas, as it is discovered his lifestyle is so out of control it threatens not only the future of the family, but also its business empire and potentially even the country.
MotherFatherSon was written by Tom Rob Smith, the writer that also created the hit series London Spy and American Crime Story, as well as the novel Child 44.
As usual with the BBC, which seems to think telling their viewers when a series will air is akin to releasing state secrets, an air date for MotherFatherSon has not been released as yet. All they will say is "sometime in 2019".
All I can say is watch the explosive MotherFatherSon trailer below, and then tell me you are not going to be glued to your TV sets for hours when it eventually does air.
Related: Which BBC drama series will you watch? Because, yikes, there are so many good ones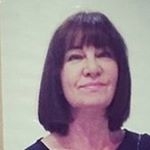 Latest posts by Michelle Topham
(see all)