Mou Ippon! girls judo-themed anime due out in January, 2023
Sports-themed anime have become more and more popular in recent years, with shows like Blue Lock (football) and Haikyu!! (volleyball) grabbing the headlines for the way they portray their respective sports, and persuade young people around the world to get involved and play them too.
Something desperately needed in today's modern world, where most of the young spend more time on their phones than they do outside playing sports.
Next year, it is the turn of girls' sports and the upcoming Mou Ippon! ('Ippon' again!') anime series, which features a group of high school girls joining their new school's judo club.
In preparation for the anime's upcoming 2023 premiere, a Towa Hiura character trailer was released today showing the shy high school girl working up courage to go all out for the sport she loves.
The character trailer also features voice actress Chiyuki Miura's superb performance, as we see Towa explaining she gets a little bit of courage when she is in her judo uniform.
Courage she sorely needs, as she admits she only applied for the high school because now-fellow judo club member Michi Sonoda was going there too.
Chiyuki Miura, of course, is known for her work as Arata in Psycho-Pass 3, as well as for portraying Hana in My Hero Academia.
Cast of Mou Ippon!
Miura joins Anna Nagase, Ayasa Itou, Yukari Anzai, and Nene Hieda, who together voice Mou Ippon's main characters.
Mou Ippon! is being directed by Takeru Ogiwara (Director of Photography for The Perfect Insider), with series composition by Aya Satsuki (My Master Has No Tail), and chief animation direction and character designs by Airi Takekawa.
Narita Shun (Noblesse) is composing the music, and Bakken Record (Exception) is in charge of anime production.
The anime is based on the manga series by Yu Muraoka, which has 21 volumes out so far, although none have yet been released in English.
Watch the just-released Towa Hiura character trailer below, and look at just how cute but determined she looks.
Follow the series via its official Twitter account, and on its website. The Mou Ippon! anime is due to premiere on January 9th in Japan.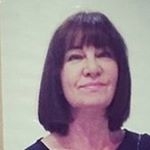 Latest posts by Michelle Topham
(see all)