Mr Tumble's 'Something Special' is the best British TV show for little kids
If you have little kids but you've never watched the BBC children's show 'Something Special' or know who Mr Tumble is, you're missing something very special indeed.
Something Special is a British children's TV show aired on the BBC. Developed, created and 'acted in' by a now-famous children's entertainer, Justin Fletcher, the show's main focus is to entertain special needs children with songs, dances, games and educational pieces while, at the same time, using Makaton symbols and sign language to help their understanding.
Mainstream kids benefit from Mr Tumble and Something Special as well
The beauty of Something Special, however, is it's not just learning or physically disabled children who love the show and Mr Tumble its host, mainstream kids love them too.
Plus, like their learning or physically disabled counterparts, mainstream kids also learn the Makaton system, which means when they eventually go to school and have a learning or physically disabled child in their class, they can communicate with them just like they can with the other kids.
That enables them to make friends with kids they may not otherwise be friendly with as, before Mr Tumble, communication may have been seen as 'difficult'. Smashing, isn't it?
Adults love Mr Tumble too
Charmingly, though, it's not just children who love Mr Tumble and Something Special. Adults love them too. Even those without their own kids, as Mr Tumble and his show are just so much fun to watch.
If you haven't seen Mr Tumble and Something Special before, you can watch a few clips on the BBC's cbeebies.
And don't miss the video of Mr Tumble live below. Look how much the kids love him!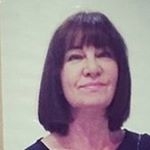 Latest posts by Michelle Topham
(see all)