I only had to watch the first 30 seconds of the new Mr. Villain's Day Off trailer to know I was completely sold on the anime itself.
Because, hell, the trailer shows off very cute and quirky characters, and the Mr. Villain's Day Off key visual that came with it showcases the anime's utterly gorgeous art style.
Advertising
The latest Mr. Villain's Day Off key visual features every one of the anime's main characters.
They are — from top left to bottom right — Souten Blue, Akatsuki Red, Shinonome Pink, Green Barley and Green Sky, Warumono-san (Shogun), Yoiyami Black, Rooney and Trigger — with such stunning character designs, I would watch this anime if it was the worst-written series in existence (and, from the trailer, it's definitely not).
The Mr. Villain's Day Off voice actors, at least the main ones, have also been announced.
They include:
Takuya Eguchi is Souten Blue
Advertising
Hiiro Ishibashi voices Akatsuki Red
 Ai Kakuma plays Shinonome Pink
Hibiku Yamamura is voicing Raymei Green Sky and Raymei Green Barley
Shintaro Asanuma who is playing Warumono-san
Yuichiro Umehara is Yoiyami Black
Soma Saito is voicing Rooney
 Yuichi Nakamura is Trigger
You can learn more about each character, and study their gorgeous character designs closely, via the anime's official website, and keep up-to-date on news about the upcoming comedy anime via its Twitter (X) account.
Meanwhile, the anime's website describes the funny Mr. Villain's Day Off plot like this:
He is called "Shogun" in an evil organization that aims to invade Earth, and fight to the death every day against the Earth defense organization Ranger.

But today is a holiday.

In order to heal the mind and body tired of daily hard work, he goes to the zoo to see the pandas and to the convenience store to buy ice cream.

Let's spend a fulfilling holiday in off mode depicting the daily life of "Warumono-san (aka Shogun)".

A healing comedy that heals the heart.
The upcoming anime Mr. Villain's Day Off is adapted from the manga series of the same name by Yu Morikawa.
The manga has already received an official English translation via Square Enix, with the first volume out and the second one due in November.
The series is being animated by Yoshinori Odaka, with Midori Goto in charge of series composition and those stunning character designs by Tomomi Shimazaki (A Couple of Cuckoos).
Shin-Ei Animation is responsible for the anime production.
The anime itself is scheduled to premiere in January, 2024.
Check out the just-released Mr. Villain's Day Off trailer below, and do oggle at those gorgeous character designs and art style on the anime's new key visual (above).
The anime itself sounds hilarious, and something I just know I'm going to love.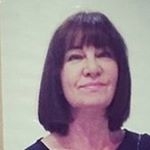 Latest posts by Michelle Topham
(see all)