The slice of life comedy manga Mr. Villain's Day Off by Yuu Morikawa is getting an English translation later on this year, with not one but two volumes coming out before the year's end.
Mr. Villain's Day Off in English is being published by Square Enix, who have a slew of other English language translations coming out this year as well.
The manga tells the story of a man known only as the General, an evil supervillain in a mystery organization who plans to annihilate humans and take over the world.
So, of course, he is a target of the Rangers, the world's top-most defense unit.
But, while the General may seem to be evil inside and out, that is only the case during his day job.
Because, when the General gets time off work, he turns into a lover of pandas and ice cream.
In other words, what we see on the outside of someone is not always the same as on the inside, and the General rushing off to the zoo to see his favorite furry friends, or agonizing over which ice cream flavor to try next, is just as real as the man whose job it is to take over everything and destroy everyone.
Mr. Villain's Day Off, Volume 1 in English is due out on August 15th, with trade paperback and digital editions available.
Volume 2 will then hit stores on November 7th.
You can pre-order both volumes via Square Enix on Amazon, Books-a-Million, Indigo and Barnes & Noble now for $14.99 for the paperback, and $9.99 for the digital version.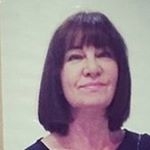 Latest posts by Michelle Topham
(see all)