There is an awesome British-owned YouTube channel just starting out called HuHa TV. It's a channel of British animations for adults (because their videos have some rude stuff in them!) and, this week, it is featuring a Christmas song that is absolutely fabulous.
Called 'You're the Best Thing About Christmas', the song was created by British animator Mr Weebl and the band Right Said Fred (yep, that Right Said Fred) and it's sooooo catchy. If you're not in the mood for Christmas now, you will be after you've heard this song.
Since I discovered the song, oh about an hour ago, I've already hit 'Replay' on the video 10 times in the last 45 minutes. Bet you will too. Just don't forget to raise your glasses and shake your asses while you're doing it.
By the way, if you do end up getting 'You're the Best Thing About Christmas' stuck in your head and want to listen to it more, you can buy the song on iTunes.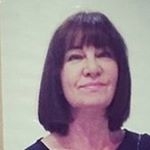 Latest posts by Michelle Topham
(see all)