There are quite a number of new crime fiction books being released in January, 2021, with several of them featuring detectives who have already solved a fair number of crimes.
One of them is Mrs Jeffries Demands Justice by Emily Brightwell. The 39th book in the Mrs. Jeffries series — yes, book 39 — but, this time, a murder mystery with a bit of a twist.
After all, it's not every day Mrs. Jeffries and Inspector Witherspoon must do everything they can to prove a man they really do not like is not the murderer many others in the police force believe he could be.
The plot of Mrs. Jeffries Demands Justice by Emily Brightwell
The series began in 1993 with The Inspector and Mrs. Jeffries — the first book that introduced us to Scotland Yard Inspector Witherspoon and his housekeeper Mrs. Jeffries, the widow of a policeman, and someone who is often quite a bit better at solving crimes than her employer.
In the 27 years since then, Emily Brightwell (aka American writer Cheryl Lanham) has released at least one, sometimes two books a year in the cozy mystery series.
As most fans will tell you, Mrs. Jeffries and the often bumbling Inspector have become so popular as, not only are they able to solve mysteries (well, Mrs. Jeffries and her crew does a lot of it), but events are sometimes very funny while they do. (c0ntinue reading after the promo…)
Elly Griffiths' The Night Hawks has Ruth Galloway in a new predicament — publishes February, 2021
The latest book in the series, Mrs. Jeffries Demands Justice, promises to be another gem in this wonderful series, with the Inspector and his housekeeper forced to solve a crime that, to some extent, they'd rather not.
The plot goes like this:
Inspector Nigel Nivens is not a nice man or a good investigator. In fact, he's terrible at his job and has always done everything he can to make life difficult for Inspector Witherspoon. But even his powerful family can't help him after he maliciously tried to hobble Witherspoon's last homicide investigation. He's been sent to a particularly difficult precinct in the East End of London as penance.
When a paid informant is found shot in an alley, Nivens thinks that if he can crack the case, he'll redeem himself and have a much-needed chance at impressing his superiors. But there's one big problem with his plan—Niven's distinct antique pistol is found at the scene of the crime and even more evidence is uncovered that links the Inspector to the murder.
Despite their mutual dislike for Nivens, Mrs. Jeffries and Inspector Witherspoon know the man isn't a cold-blooded killer. Now they'll just have to prove it. . . .
Now doesn't that sound like fun?
Mrs Jeffries Demands Justice by Emily Brightwell will be published in paperback, on Kindle and on Audio CD on January 26th.  You can pre-order it at most booksellers now.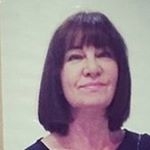 Latest posts by Michelle Topham
(see all)