If you're a fan of the MTV series Teen Wolf, I have to point you to the illustrated recaps of Teen Wolf — a series of animated videos on MTV's YouTube channel that give you a quick rundown on what happened on the latest show.
The videos are short, just a couple of minutes in length, but they go over all the important points of each episode of the show.
That means, if you missed the show and are dying to know what happened, you can find out fast. Or, if you just want to know what others are saying about it, these illustrated recaps of Teen Wolf help for that as well.
Related: The High-Highs song 'Catch The Wind' was featured on Teen Wolf
The videos are hosted by The Wolfpack Girls and the cool artwork is done by artist Kendra Wells, who apparently is a superfan of the show.
Here are the illustrated recaps of Teen Wolf that have been released for season five so far. Now aren't they helpful?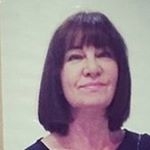 Latest posts by Michelle Topham
(see all)