Mumford & Sons have just completed a couple of concerts (LA and New York) where all they have sung have been songs from their upcoming new album Wilder Mind. Concerts that have apparently gone down very well.
With that in mind, an audio track of Mumford & Sons 'The Wolf' has just been released by the British band. It's the second track to be released from Wilder Mind so far, after the band showed off 'Believe' to critical acclaim earlier in the month.
And, from what fans are saying, it's sounding like 'The Wolf' may be a big hit for Mumford & Sons, as this is the song out of the new set the fans screamed for the most. Not surprising really, seeing as how it's so much rock.
For me, though, I'd like 'The Wolf' much more if the banjos were back, as that's one reason why I love Mumford & Sons.
Next up for the band? A live performance at Bonnaroo and an appearance on Saturday Night Live this weekend. Can't wait for that one.
As for Wilder Mind, it will be released on May 4th, but you can pre-order it on iTunes.
Meanwhile, listen to Mumford & Sons 'The Wolf' in the audio file below.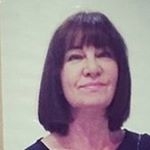 Latest posts by Michelle Topham
(see all)