The 2nd cour for the Mushoku Tensei: Jobless Reincarnation anime series has been on my list to watch as soon as it premieres in July as, in these days of generic isekai, the first cour of this one was pretty darned stellar.
That is until the anime's official Twitter account announced earlier today the Mushoku Tensei: Jobless Reincarnation second cour has just been delayed from July until October.
Destroying many fans' plans for the anime to brighten up their summer, including mine.
The third and fourth Blu-ray releases are also delayed by three months. Obviously.
A reason for the delay of the second cour was not given, however, except to say it had happened due to "various circumstances".
Along with the announcement, a new Mushoku Tensei: Jobless Reincarnation second cour key visual was released, and this one shows Rudeus and Eris Greyrat being very friendly.
In fact, Eris is draped across Rudeus' lap asleep, while he is sat at a campfire deep in conversation with Ruijerd.
Mushoku Tensei: Jobless Reincarnation is based on the manga by Rifujin na Magonote, with the plot being described by Funimation like this:
When a 34-year-old man is killed after trying to save someone from getting hit by a car, he soon finds himself reincarnated in a magical world as Rudeus Greyrat. Instead of being reincarnated as an adult, however, his whole life is reset forcing him to restart as a baby.

With all of his knowledge from his previous life, and a new heaping helping of magical ability, Rudeus quickly becomes a formidable warrior ready for adventure. Oh, and he's still a total pervert.
Mark your calendars for October for Mushoku Tensei's second cour.
Meanwhile, if you have not yet watched it, or even if you have, YouTuber Gigguk has an excellent video on why this isekai could just be a masterpiece. Check them out below.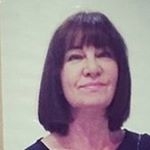 Latest posts by Michelle Topham
(see all)