More than 10 million Mushoku Tensei light novels in circulation
With the current enormous popularity of the high fantasy Mushoku Tensei: Jobless Reincarnation anime series, it is not surprising the original Mushoku Tensei light novel series has been selling well.
So well, apparently, KADOKAWA has just announced the Mushoku Tensei light novel series has more than 10 million copies in circulation since its first volume was published in January, 2014.
Twenty five volumes of the light novel series, written by Rifujin na Magonote and illustrated by Shirotaka have now been published.
With so many volumes out, that bodes well for many more seasons of the anime too.
As the Mushoku Tensei light novels continued to do well, that also led to a manga adaptation of the story and then a manga spin-off.
The plot of Mushoku Tensei: Jobless Reincarnation
Mushoku Tensei: Jobless Reincarnation (aka Mushoku Tensei: Isekai Ittara Honki Dasu) tells the story of Rudy (Rudeus Greyrat), a child who lives in a magical world and is determined to improve his magical ability to such an extent, he becomes one of that world's strongest fighters.
Not as normal a fantasy as it might sound, however, as Rudy is also the reincarnation of a 34-year-old man from modern day Japan, who became homeless due to becoming a hikikomori after a traumatic experience in high school.
But, on a dark rainy night he tries to save someone's life as a speeding truck threatened to mow then down, and died himself as a result.
Now reincarnated as a baby, but with all his previous life's knowledge, Rudy has a headstart on anyone in his new world from being just a toddler on up. Soon he is surpassing not only his parents' expectations, but those of any magic teacher he works with.
After all, he has no intentions of making the same mistakes he made in his former life.
Oh, and as anime fans will tell you, Rudy also has the mind of an emotionally stunted 34-year-old man. He's a pervert.
Where to buy and watch Mushoku Tensei
15 volumes of the Mushoku Tensei: Jobless Reincarnation light novel series are currently available in English via Seven Seas Entertainment.
Volume 16 will be published in May, and Volume 27 in July of this year.
As for the anime adaptation of the books, the 23-episode first season of the series can be streamed on Funimation.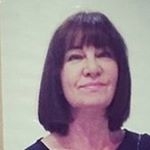 Latest posts by Michelle Topham
(see all)