Not only is the Mushoku Tensei: Jobless Reincarnation anime series one of the most popular anime of 2021 because of its cool story, interesting characters you actually empathize with, incredible animation and beautiful art style, it has also grabbed people's attention because of that gorgeous first opening theme song.
The Mushoku Tensei opening theme song is called 'Tabibito no Uta' and is performed by Yuiko Ōhara.
And, with all the choices of theme song the anime production committee probably had to choose from, 'Tabibito no Uta' (aka 'The Traveler's Song' in English) is the perfect Mushoku Tensei opening theme song for three reasons.
The lovely almost-medieval feel of the song that fits perfectly with the subject-matter of the anime itself.
Yuiko Ōhara's vocals, which are light, romantic and lovely.
And that beautifully soft melody that belies the sometimes tragic circumstances Rudy finds himself in.
For me, the Mushoku Tensei opening theme song is one of the standouts from an anime that is standout in just about every frame.
Related: New Mushoku Tensei visual has Rudy and co facing a new, dangerous enemy and struggling?
What is interesting too is the production committee must have loved Yuiko Ōhara's vocals as much as I do as, unlike in many other anime series where various artists provide the opening and ending themes, Ōhara has been the one to sing both opening themes and both ending themes.
And that has worked beautifully for every episode.
Listen to 'Tabibito no Uta' by Yuiko Ōhara in the video below. It really is a stunning song.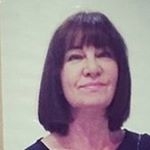 Latest posts by Michelle Topham
(see all)