A new Mushoku Tensei: Jobless Reincarnation key visual and a PV trailer (see below) were released yesterday, and let's just say "Please don't suck. Please don't suck.", because this upcoming isekai fantasy anime series looks like it may be really exciting.
If it's done as well as it looks in the PV, that is.
Mushoku Tensei: Jobless Reincarnation (Mushoku Tensei: Isekai Ittara Honki Dasu) is based on a Japanese light novel series about a jobless NEET who, after pulling someone from the path of a speeding truck, gets hit by it himself and dies.
Soon after, he is reborn in the body of a child. A child living in a fantasy world. A child soon to be skilled at magic.
The boy's name is Rudeus Grayrat, and the new Mushoku Tensei anime series will now follow him as he grows from a boy into an adult.
In a dangerous world, where fighting for what you believe in is how a hero lives and survives, and where Rudeus wants to prove himself to be a better person than he was when he was alive in Japan.
Mushoku Tensei: Jobless Reincarnation will be released in 2020. It is being directed by Manabu Okamoto (GAMERS!), with character design by Kazutaka Sugiyama.
The series will be animated by Studio Bind, and will be the first lead animation that recently founded animation studio has done.
Watch the Mushoku Tensei: Jobless Reincarnation PV trailer below and, let's just say, if that is an example of what Studio Bind will be doing with this show, I'm all in.
Because even though it is a pre-animated PV, I'm holding out hope the actual series will look this good.
Keep up to date on news from the show (in Japanese) on the anime series' website, and keep your fingers crossed we'll get Mushoku Tensei here in the west soon after it releases in Japan.
Related reading: Shironeko Project: Zero Chronicle has second key visual released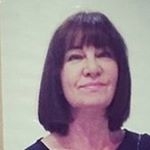 Latest posts by Michelle Topham
(see all)