Mutant Year Zero: Road to Eden free demo is a great intro to this cool game
One of my favorite games from 2018 is Mutant Year Zero: Road to Eden. A tactical RPG that might be quite short, but is pretty darned difficult in places.
But wasn't it a delight to follow Stalkers the pigman Bormin and duckman Dux as they set off into the post-apocalypse wilderness to scavenge for supplies? Then choose between outright attack or stealth as you try to deal with the mutants and other weirdos skulking around there too.
Sadly, Mutant Year Zero: Road to Eden did not get as much attention as it should have done upon release. Especially as it was released in December and, with all the AAA games showing up around the same time, seemed to be skipped from most 'best of' lists.
A shame as it really is a superb little game, and something developer The Bearded Ladies must have been a bit gutted about at the time.
But, instead of sitting around feeling sorry for themselves, The Bearded Ladies have just released a Mutant Year Zero: Road to Eden free demo. The demo is now available on Steam, and will hopefully get the game some of the attention it should have originally gotten.
Especially as it is a demo that will be on Steam permanently, and not one that has a limited time offer.
The free demo covers the beginning scavenging in the game, as well as the introduction to the Ark. It is fun, it will give you a great idea of just what this cool little game offers, and hopefully will get you deciding you really should be buying it.
The free Mutant Year Zero: Road to Eden demo is just 4GB, so should download quickly, and is something you should do soon. You can grab it on the game's Steam page.
Still not tempted? Check out this superb Mutant Year Zero: Road to Eden walkthrough in hard mode, and you soon will be.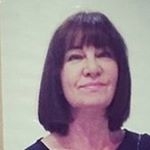 Latest posts by Michelle Topham
(see all)