In anticipation of the release of the Muv-Luv Alternative anime in a couple of months, a new Muv-Luv Alternative key visual has just been released on the official website today.
A visual that is far more interesting than the previously released quite bland one as it shows off the main characters in their snazzy uniforms.
Along with the visual, we also got a third promotional video.
The video announces the anime's October 6th premiere date, along with a slew of cute new cast members.
The new cast members include Miku Ito (Princess Connect! Re: Dive) who will play Sasaki Chizuru, Takako Tanaka (Hinamatsuri) who is voicing Miki Tamase, Iori Saeki (Nekopara) as Kei Ayamine and Lynn (Sabage-bu!) who is voicing Mikoto Yoroi.
They join previously announced cast members Tomori Kusunoki, Karin Nanami and Koichi Kamiki.
Muv-Luv Alternative is being directed by Yukio Nishimoto (The Galaxy Railways), with Tatsuhiko Urahata (Sakura Wars the Animation) in charge of scripts, and Takuya Tani (One Room) as character designer.
The Muv Luv Alternative anime is based on the light novel by âge as well as a previously released adult game and, while the franchise began life as a romantic comedy, by the time we get to Muv Luv Alternative is has morphed into a quite strange alien invasion epic.
Strange, but interesting, I might add.
Check out the just released (and very cute) Muv Luv Alternative key visual above, and the anime's new promotion video below.
The series itself premieres on October 6th in Japan, and will stream in the west around the same time via Crunchyroll.
If you'd like to check out the characters or the story beforehand, you can currently buy the Muv-Luv games via Steam.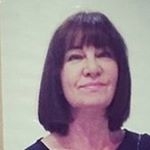 Latest posts by Michelle Topham
(see all)