One of my favorite rom com manga over the last couple of years has been My Boyfriend in Orange by Non Tamashima.
It tells the story of first year high school student Moe Sasaki and Kyosuke Ebihara, the firefighter she falls in love with, after he finds her smoking on the rooftop of her school and 'rescues' her.
Advertising
With 11 volumes currently out, the popular manga now has a live action film on its way and me, I couldn't be more pleased.
Especially as the My Boyfriend in Orange live action film got a short trailer and a new visual today, and it makes the film look incredibly cute as it shows Moe's 'rescue' by Kyosuke.
The My Boyfriend in Orange film stars Meru Nukumi as Moe and Hikaru Iwamoto as Kyosuke.
If you're into Japanese entertainment, you will have seen model Meru Nukumi on the cover of a number of teen magazines, while Hikaru Iwamoto is well known as a member of the idol pop group Snow Man.
Advertising
The film itself comes out in Japan on Friday, July 18th.
The manga series it is based on is being published by Kodansha Comics, with all 11 volumes currently out in English. If you like a fun rom com with likeable characters (and there are tons of them!), I can definitely recommend it.
Watch the short My Boyfriend in Orange trailer below, and you'll see quickly why I've been so obsessed with the manga.
Source: My Boyfriend in Orange official website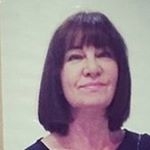 Latest posts by Michelle Topham
(see all)