This My Brother Rabbit walkthrough is excellent
Polish video game developer Artifex Mundi is known for their gorgeous adventure games.
That being said the developer's latest release, the puzzle adventure game My Brother Rabbit, is probably one of the most beautiful games they have ever created. A game that perfectly captures the magic of childhood.
Advertising
Set in the world of a child's imagination, a young boy creates a fantasy world for his sister who is sick. The world features a zany rabbit and his friend the flower. Flower is sick, though, and the rabbit must do everything he can to make her better.
To do that, he must travel to many different lands where he will solve puzzles, find hidden objects and complete mini games.
My Brother Rabbit is a video game without speech, so paying attention to what is happening and to clues you find along the way is important.
If you get stuck, especially as there are really no written instructions as to how to play the game, there is an excellent My Brother Rabbit walkthrough that may help.
And, even though this My Brother Rabbit walkthrough was recorded by a Polish gamer, it does not matter as language in this game is not remotely important.
Advertising
Watch the complete My Brother Rabbit walkthrough in the video below. At almost an hour and a half, the walkthrough is very fast, especially as it took me over five and a half hours to complete the game earlier today.
But it is well worth every second you will spend watching it. Whether you are looking for help or just want to watch the game played through.
After all, the music is lovely, the artwork is stunning and the storyline is very very sweet.
My Brother Rabbit released today on PC, PlayStation 4, Xbox One, and Nintendo Switch.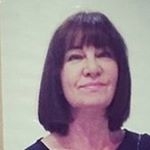 Latest posts by Michelle Topham
(see all)