While I do not read a huge amount of manga, I did quickly get into Rukana's romance manga My Darling Next Door (aka Tonari no Otona-kun) this year, when Kodansha began releasing the series in English in July.
The manga is a fast read, the story is light and cute and main girl Ririka, while not always the brightest bulb in the box, is actually quite sweet.
Unfortunately for me and for anyone else who enjoyed My Darling Next Door, it has ended up being a short-lived manga.
That is because, after just three issues digitally published in English, Kodansha's Bessatsu Friend magazine has just announced the manga will come to an end in their December issue.
A shame, as I was just getting into Ririka's obsession with her new neighbor Hiro, and was hoping he might become as interested in her as she had in him.
Come on, he's nice. And cute.
But, with My Darling Next Door finishing soon, we can only hope it all gets wrapped up tidily in the final volume, and doesn't just fizzle out without any conclusion.
Kodansha describes the My Darling Next Door manga like this:
Ririka thinks she must be missing out—after all, what high school girl isn't obsessed with romance? But when a young, handsome salaryman moves in next door, she realizes she may just be able to understand the appeal of crushes, after all…
Kodansha released the third digital volume of My Darling Next Door in English on September 21st.
With four volumes out in Japanese, and another one likely on its way when the manga series wraps up, I'm hoping that means there will be two more coming out in English before we are done. Pretty please.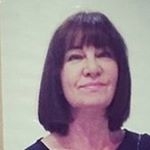 Latest posts by Michelle Topham
(see all)