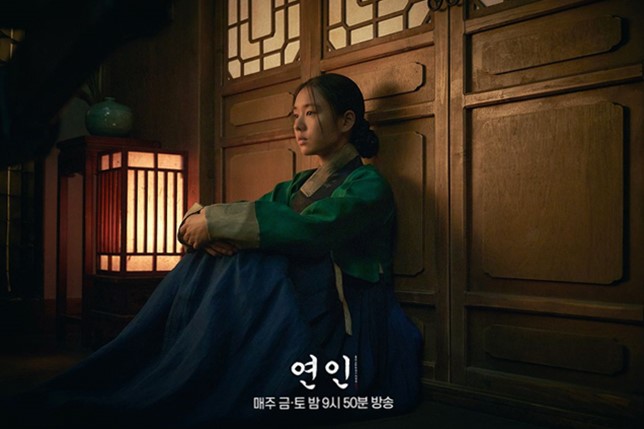 My Dearest hits double-digit ratings again
Episode 13 of the K historical drama My Dearest aired in South Korea last night and saw its ratings rise after last weekend's slightly disappointing numbers.
According to Nielsen Korea, My Dearest, Episode 13 garnered a full 1 percent rise over its previous episode, with the drama back in double-digits and grabbing 10.3 percent of the audience share.
That number also put the MBC show in first place on South Korean TV for the day.
In Seoul, My Dearest, Episode 13 also earned a ratings rise going from Episode 12's 9.5 percent to last night's 9.9 percent.
Both ratings rises that are not particularly surprising considering the episode was where we finally got to see the long-awaited reunion of Lee Jang Hyun (played by Namgoong Min) and Yoo Gil Chae (Ahn Eun Jin).
It is very likely that rating will rise even more tonight, as Episode 13 ended on a pretty devastating note.
My Dearest, Episode 14 will be movie-length
If it wasn't already fabulous enough that we finally got to see Lee Jang Hyun and Yoo Gil Chae meeting again, it appears we are in for an even bigger treat tonight as My Dearest, Episode 14 will be a movie-length extended version of the regular drama.
Yes, 100 minutes of Joseon melodrama as Lee Jang Hyun risks everything to save the woman he loves.
That movie-length My Dearest episode also means the drama will begin airing 20 minutes earlier in South Korea — at 21:30 (KST) instead of 21:50 (KST).
For international viewers, Viki will begin streaming the episode around the same time.
I am a Brit-American journalist, former radio DJ at 97X WOXY, and Founder/CEO of Leo Sigh. I'm also obsessed with music, anime, manga, and K-dramas. Help!