Oh now this is going to be one of my favorite Winter 2022 anime — My Dress-Up Darling, aka Sono Bisque Doll wa Koi wo Suru.
The show with adorable characters, animated with a beautiful art style and, of course, hitting both the subjects of traditional Japanese Hina dolls and the modern art of cosplay.

The first episode of My Dress-Up Darling premiered on Crunchyroll yesterday (Sunday, January 9th, 2022), and only 10 minutes in and I was already wishing I could binge-watch the entire series.
What makes My Dress-Up Darling so good?
It isn't just the characters that make this new anime look so promising, and I'll get to those in a minute.
It is also the art style that just pops on the screen right from the first frame when we see Gojou as a small child wide-eyed and admiring his grandfather's Hina dolls.
Clean, sweet and beautifully colored and shaded work that plays out in wonderfully cute faces, and beautiful backdrops.
The promise of this superb-so-far anime is also in the story as it follows Gojou, a high school student who spends his days friendless as he is so obsessed with creating Hina dolls, and knows others in his class will not only not understand his passion, but will probably make fun of it.
A story that soon introduces Marin — blonde, beautiful and incredible popular and, in any other anime, likely to be mean and bitchy as well.
In this case, though, Marin is sweetness and light itself — smiling, happy and confident, while she tells her friends about a guy she walked away from because, he might be good looking but, after he made a nasty comment about an anime figure she adores, "You just don't go making fun of things people clearly like".
Now doesn't that comment grab Gojou's attention!!!
Soon the pair have a chance encounter in the Home Ec. room where Marin discovers Gojou can sew clothing, and where Gojou learns Marin is a secret cosplayer and desperately needs someone to create her costumes.
Thus, My Dress-Up Darling begins and, so far, it is wonderful.
Because, I don't know about you, but I am all in with an anime featuring characters that have interesting hobbies that are completely out of the norm (Gojou and Marin).
And I adore characters who stand up for themselves and for others (Marin). Especially if they are girls.
I am also intrigued when people who, on the outside seem to be from completely opposing worlds, suddenly find themselves liking each other for the most unusual of reasons.
Thus, we have Gojou and Marin — two people who initially you may think are polar opposites but, in reality, are passionate about similar things.
In Gojou's case creating costumes to make Hina dolls become even more beautiful, and in Marin's wearing costumes that can make her look like the anime characters she idolizes.
Throw in that the My Dress-Up Darling script is on point, the secondary characters already have huge, quirky and fun personalities of their own, and that the show has some very funny moments, and roll on next Sunday as I am already desperate to watch My Dress-Up Darling episode 2.
Episode 1 of My Dress-Up Darling is currently available on Crunchyroll but, in true Crunchyroll fashion, only currently available for premium members.
So, if you aren't one, you may have to try your luck elsewhere first.
The anime is based on the manga by written and illustrated by Shinichi Fukuda and is nicely directed by Keisuke Shinohara (A3! Season Spring & Summer), beautifully written by Yoriko Tomita (Osamake: Romcom Where The Childhood Friend Won't Lose), and with those wonderful character designs by Kazumasa Ishida (Saenai Heroine no Sodatekata Fine).
Check out its official trailer below.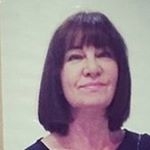 Latest posts by Michelle Topham
(see all)