Fans of English-dubbed Japanese anime will be thrilled today as the My Dress-Up Darling English dub version is being released on Crunchyroll.
My Dress-Up Darling, of course, is one of Winter 2022's most popular anime series, with one of its main characters, Marin Kitagawa, as one of the year's most favorite waifu.
In equally fabulous news, the English dub cast for My Dress-Up Darling has also been announced, with fan favorite AmaLee playing the part of Marin.
My Dress-Up Darling English language cast
AmaLee, of course, is not only a popular English-language voice actress, she also runs a YouTube channel where she performs the English-language versions of songs from some of Japan's biggest anime series.
That channel (Lee and Lie) has almost 2 million subscribers, and has earned AmaLee (aka singer, actress and now VTuber Amanda Lee) close to 1 billion plays on her videos.
Related: My Dress-Up Darling easily made it to the top of my Best Anime of Winter 2022 list
Along with her singing career, AmaLee has also voiced characters as iconic as Zero in Grimoire of Zero, Ai Hayasaka in Kaguya-sama, and Mikochi in Hakumei and Mikochi.
Other English language cast in My Dress-Up Darling include Paul Dateh playing Wakana Gojou, R. Bruce Elliott as Kaoru Gojou, Dani Chambers as Sugaya Nowa and Madeleine Morris who is voicing Daia.
The My Dress-Up Darling English dubbed version will be premiering on Crunchyroll later today.
Sorry, there isn't an English-dub trailer for the anime, but check out the Japanese version just to see how adorable Marin is and why this anime is one of 2022's best.
Read and Listen: AmaLee's version of Beastars' 'Kaibutsu' one of her best English language songs yet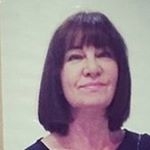 Latest posts by Michelle Topham
(see all)