My Dress-Up Darling, Episode 9 recap — "A Lot Happened After I Saw That Photo"
My Dress-Up Darling, Episode 9, begins with the same fan service we have now become used to, with Gojou getting all discombobulated because Marin flashes him a look at her swimsuit bottom. Yay!
But it's Marin and Juju trying on their new cosplay outfits that really kick off this episode, with both girls ecstatic at how gorgeous they look. Marin especially looks stunning.
Juju also gives advice to Marin about the make-up she should use when wearing a lighter wig, with the result Marin is so excited about looking like Black Lobelia, she can hardly control herself.
But, when the day of the photoshoot arrives, the sky opens and the rain pours down. Not that Juju cares, as she decides the dark day just adds to the authenticity of their cosplay.
When Gojou and Juju's sister Shinju finally arrive, however, Marin and Juju are shocked as, instead of the shy girl holding a camera they are used to, Shinju has arrived in a cosplay outfit put together by Goujou as a surprise.
It is then revealed Gojou figured out Shinju wanted to cosplay as well, but was too shy to ask.
So he asked her if that's what she wanted himself. Then he created a cosplay outfit for her, so she could be photographed as her favorite character — Soma-oniichan, a male character who is also from Flower Princess Blaze!!
Yep, large-breasted Shinju wants to play a tiny, thin boy, and Gojou has to figure out how to help her to do that.
He also remembers Shinju is still a middle-school student, so doesn't have much money. That means Gojou has to create a Soma-oniichan cosplay outfit for her on the cheap but, once he realizes his school uniform can be used, it becomes easy for him.
Well, until he realizes Shinju's large boobs mean his school shirt will never fit her.
But he asks for advice in an online cosplay group, and something called a 'B holder' is recommended. It will flatten Shinju's boobs so she looks more like a boy.
No wonder then Marin and Juju are blown away by how amazing Shinju looks as Soma-oniichan, eh?
Not only blown away, but they think she looks amazing. And they tell her she does!
My Dress-Up Darling, Episode 9 review — Shinju is just as cute as Marin and Juju
Much of My Dress-Up Darling, Episode 9 revolves around Gojou and Shinju creating the Soma-oniichan cosplay costume, so this week we got less from Marin and Juju.
Not that I minded, as it gave us more insight into Gojou and how sweet and kind he is. Even with someone like Shinju, who he has just met and isn't close to.
It also proves just how perceptive Gojou can be, as he guessed Shinju wanted to cosplay just by watching her behavior around Marin and her sister. Something Gojou is good at, and that probably stems from him always being alone before he met Marin. So spending most of his time watching other people from the outside looking in.
READ: Why Marin is this season best waifu?
Again too, Episode 9 shows Marin is just as good of a person as Gojou as, rather than being jealous, she is utterly thrilled at how amazing Juju looks dressed as Shion-tan, and eager to compliment her.
We also learned Marin definitely has a bit of a naughty side, as she mercilessly teases Gojou when it is obvious he is aroused after seeing her in her swimsuit.
All of this is why every episode of My Dress-Up Darling is so captivating to watch.
After all, while you might expect one of the now-four main characters would be mean, nasty or jealous, all of them are just so happy to be doing what they do, and love cosplay so much, they are ecstatic at how amazing their friends look.
A nice change from other anime where there is always at least one person who tries to spoil things.
Related: What is the Japanese name for 'My Dress-Up Darling'? It's not the same as the English title
All in all, My Dress-Up Darling, Episode 9 was yet one more episode in this adorable anime series whose 24 minutes just flew by, as everything about this show is just so damned lovely.
Watch Episode 9 of My Dress-Up Darling now via Crunchyroll (if you have a premium account). Otherwise, you'll have to wait until March 12th before it is viewable by everybody. 🙁
And, of course, buy the My Dress-Up Darling manga as it is just as wonderful as the anime. No wonder it has sold more than 1.5 million copies since the anime premiered.
There are currently four manga volumes out in English, with Volume 5 due to be published on April 26th. Grab them now via Amazon or Barnes and Noble.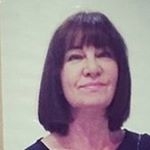 Latest posts by Michelle Topham
(see all)