To celebrate the My Dress-Up Darling final episode, which aired just a couple of hours ago in Japan, the show's official Twitter account has released a celebratory visual. (see below)
The My Dress-Up Darling final episode visual features Marin in every cosplay outfit she and Goujo have created, along with every other character that has appeared in this superb rom com anime series.
Including Marin's cosplay buddies — Juju and her lovely sister Shinju.
My Dress-Up Darling Episode 12 is now streaming on Crunchyroll, and it brings the first season of this lovely anime to a somewhat satisfying end.
Now, I just need even more episodes like this as Marin and Goujo's relationship continues to develop, and I'm sure you do as well!
Don't forget too, if you want to follow Marin and Goujo even more, the My Dress-Up Darling anime is based on the manga by Shinichi Fukuda.
The English versions of that manga are currently being published by the new Square Enix Manga & Books imprint, with four volumes out and the fifth due in April.
And, of course, if you missed any of the anime's episodes, check out recaps and reviews of each one here on Leo Sigh.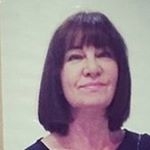 Latest posts by Michelle Topham
(see all)