Just like there was no surprise the My Dress-Up Darling anime is such a smash hit, there probably shouldn't be any surprise as to how well the My Dress-Up Darling manga is selling now that it has a hit anime.
According to Aniplex, the My Dress-Up Darling manga series has sold 1.5 million more copies since the anime series based on it premiered in January.
That puts the total number of copies of the romantic comedy manga to more than 5 million.
My Dress-Up Darling (aka Sono Bisque Doll wa Koi wo Suru in Japanese) is written by Shinichi Fukuda, with Square Enix Manga and Books publishing the manga's English version.
They describe the plot of the manga this way:
Traumatized by a childhood incident with a friend who took exception to his love of traditional dolls, doll-artisan hopeful Wakana Gojou passes his days as a loner, finding solace in the home ec room at his high school. To Wakana, people like beautiful Marin Kitagawa, a trendy girl who's always surrounded by a throng of friends, is practically an alien from another world.

But when cheerful Marin–never one to be shy–spots Wakana sewing away one day after school, she barges in with the aim of roping her quiet classmante into her secret hobby: cosplay! Will Wakana's wounded heart be able to handle the invasion from this sexy alien?!
With 9 volumes of the manga out in Japanese, the fifth English volume comes out on April 26th, and is sure to be a big seller.
Related: Why is Marin everyone's favorite waifu? It's simple really…
I currently own the first three volumes and, yes, it's one of my favorite manga of this year.
Meanwhile, the My Dress-Up Darling anime is has just had its seventh episode released, and is rated as one of the most popular anime of Winter 2022, so expect its manga to continue to sell extremely well.
You can watch that on Crunchyroll.
Review: My Dress-Up Darling anime easily one of my faves of Winter 2022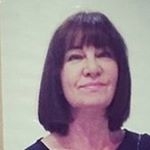 Latest posts by Michelle Topham
(see all)