My Girlfriend's Child, Vol 3 continues Sachi and Takara's story as their parents get involved
The latest volume in the utterly wonderful My Girlfriend's Child manga series — My Girlfriend's Child, Volume 3 — is out via Seven Seas Entertainment today and, whether you are a shoujo manga fan, have a teenage daughter or son that could benefit from reading it, or simply love a manga that has an important message, this one is one of those must reads/buys.
That is because the award-winning My Girlfriend's Child manga tells the story of Sachi and Takara, a teenage couple who suddenly discover Sachi is pregnant after a condom they use breaks.
Advertising
While the pair have an incredibly strong relationship, and plan to spend the rest of their lives together, having a baby at this juncture in their lives is not something they planned or wanted.
Especially as Takara has dreams of going to university, so that he can provide the kind of life both he and Sachi want.
Wanting to protect Takara and his dreams, Sachi plans on getting an abortion but, once she hears her baby's heartbeat during an ultrasound, she realizes it is simply something she cannot do.
As My Girlfriend's Child progresses, the teenage couple not only come up against problems with Takara's mother, the relationship between the two is also being pushed to its limits.
The manga itself is sparsely drawn, relying on atmosphere and suggestion rather than intricate art, but it works beautifully well in getting the reader to empathize with the young couple as they try to do what they believe is right.
Advertising
The title, by the way, does not in any way describe Takara's reaction to Sachi being pregnant, as you could not find a guy more willing to make everything right in an incredibly close relationship where so much has gone wrong.
In fact, it is Sachi that becomes the one you feel frustration for as, out of the two of them, she is the one who cannot stop thinking like a child.
The continuation of the story in My Girlfriend's Child, Volume 3
Now that My Girlfriend's Child, Volume 3 is out today, we can see how Sachi and Takara handle the pressure from both of their families, and what the fallout might be.
Seven Seas Entertainment describes the plot of My Girlfriend's Child, Volume 3 like this:
The night she told her mom she was pregnant, Sachi felt crushed by anxiety and loneliness at her unexpected reaction. Sensing the presence of the child inside her, though, one thing became clear: she doesn't want to have an abortion.

Now the day of the joint meeting between her and Takara's families has arrived and tensions are high. Will Sachi be able to express her mixed feelings about having an abortion even though people keep pushing her to go through with it? Or will she cave under the pressure?
The manga itself is out today in both digital and print versions. You can check out the platforms where the latest volume is available via Seven Seas.
Meanwhile, the fourth volume in the My Girlfriend's Child will be out April 9th, 2024.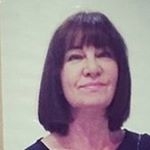 Latest posts by Michelle Topham
(see all)