My Happy Marriage creditless OP and ED animations feature the most stunning art style you will see all year
I knew five minutes into watching the first episode of the ongoing anime series My Happy Marriage, this would be my favorite anime of the 2023.
Now two episodes in, and I am not disappointed.
The art style is stunning, the animation is beautifully done, the story is touching and sweet, the two main characters are people you just fall in love with, and the two songs used for the opening and ending animations are two of my faves of the year.
My Happy Marriage creditless OP and ED animations released
Those songs were just released on Kadokawa's YouTube channel along with the My Happy Marriage creditless opening animation and ending animation.
The songs are 'Anata no Soba ni' by Riria. for the opening theme song, and 'Vita Philosophica' by Kashitarou Itou as the ending theme song, and are the loveliest of songs that are beautifully showcased with the gorgeous art style featured in the anime.
An art style that is not only lovely when it features protagonists Miya and her soon-to-be-husband Kiyoka, but also an art style that focuses on the beauty of the smallest of things — from a grasshopper climbing off a pair of shoes, to a damaged hair comb and a pair of hair clips sitting on a towel.
The entire anime is made up of stunning scenes like this, and has been gorgeously created by studio Kinema Citrus (Made in Abyss) unlike anything else I have seen in a long time.
The anime itself is based on the light novels by Akumi Agitogi and Tsukiho Tsukioka, along with the manga adaptation that was stunningly illustrated by Rito Kohsaka.
Kinema Citrus has more than done that art work justice with this utterly wonderful anime.
Watch the just-released My Happy Marriage creditless opening and ending animations below and, if you have not yet started watching the anime (and oh, you should), you can do that now via Crunchyroll.
You can also listen to 'Anata no Soba ni' by Riria. in full via the Spotify player below. ('Vita Philosophica' by Kashitarou Itou has not yet been officially released)
The following video is the ENDING animation, although Kadokawa have mistakenly labeled it as the OPENING animation.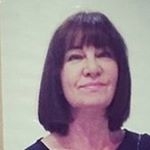 Latest posts by Michelle Topham
(see all)