With zero character development by Miyo during the first 11 episodes of the anime series My Happy Marriage, the anime quickly went from one of my favorite anime of 2023 to one I watched on double speed just to get it done.
So, to see the official My Happy Marriage Twitter account announce a second season of the fantasy anime earlier today, I must admit I am not too interested, but you might be.
According to the anime's Twitter account, and to a video from main voice actors Reina Ueda (who plays Miyo) and Kaito Ishikawa (Kiyoka) (watch below), the My Happy Marriage, Season 2 has now been greenlit.
Reina Ueda and Kaito Ishikawa's comments on My Happy Marriage, Season 2
Advertising
In the video, the two actors commented on what they were looking forward to in Season 2.
Reina Ueda stressed she feels as though the actual "happy marriage" will begin in the second season as we all know it did not in the first.
The voice actress says she also loves how much Miyo and Kiyoka have grown together.
Kaito Ishikawa then commented that the marriage itself is not the goal but the happiness of that marriage is, and that is up to the two people in it.
Hopefully then we will see Miyo and Kiyoka work together even better than they did in Season 1 to make that happen for themselves as well.
Advertising
Along with the My Happy Marriage, Season 2 announcement, the anime also received a celebratory visual featuring Miyo and Kiyoka looking happy together (see above).
That came out alongside a visual from light novel artist Tsukioka, which hints at a happy future for the pair. (see below)
The My Happy Marriage anime series is based on the light novel series Akumi Agitogi and illustrated by Tsukiho Tsukioka.
Yen Press is currently publishing the novels with four volumes currently out and a fifth one due to be published on October 17th.
They have this to say about the plot:
Born talentless to a noble family famous for their supernatural abilities, Miyo Saimori is forced into an existence of servitude by her abusive stepmother.

When Miyo finally comes of marriageable age, though, her hopes of being whisked away to a better life crumble after she discovers her fiancé's identity: Kiyoka Kudou, a commander apparently so cold and cruel that his previous would-be brides all fled within three days of their engagements.

With no home to return to, Miyo resigns herself to her fate-and soon finds that her pale and beautiful husband-to-be is anything but the monster she expected. As they slowly open their hearts to each other, both realize the other may be their chance at finding true love and happiness.
The anime based on the novels is directed by Takehiro Kubota with Kinema Citrus in charge of anime production.
There is no word yet on when My Happy Marriage, Season 2 will premiere but at least we now know its in development, and for those of you who like the anime, that's a good thing.
Meanwhile, you can watch (or rewatch) the first season of the anime via Netflix.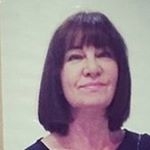 Latest posts by Michelle Topham
(see all)