As someone who has been loving the incredibly sweet My Happy Marriage manga series since it received an English translation last September, I could not be more excited for the upcoming My Happy Marriage anime.
Especially as the promotional material released so far makes the art style look utterly stunning.
With the anime due to premiere in July (still so far away!) a new My Happy Marriage trailer and gorgeous key visual has just been released today.
The trailer shows Miyo, as she is poorly treated by her family and then sent off to marry a man who is said to be cold-hearted and cruel.
By the time the My Happy Marriage trailer ends, though, it becomes obvious Miyo has gone from living a life of hardship to one where she will always be loved.
The latest My Happy Marriage key visual also shows the stunning artwork, as we see Miyo's husband Kiyoka Kudou walking towards her as she waits for him under an umbrella in the falling snow.
I am also happy to see, in the anime at least, Miyo looks more like a young woman than the more child-like figure she sometimes appears to be in the manga.
The My Happy Marriage anime is based on the light novel series written by Akumi Agitogi and illustrated by Tsukiho Tsukioka, which also has a manga spin-off illustrated by Rito Kohsaka.
The light novel series is being published in English by Yen Press, with three light novel volumes out and a fourth due later this year, while its manga spin-off is published by Square Enix with the third volume due out in May.
Square Enix describes the My Happy Marriage story like this:
A "Cinderella"-inspired slow-burn historical romance with a paranormal twist set in Meiji-era Japan!

A browbeaten and mistreated daughter is cast out of her family home and sent to audition as a bridal candidate for the heir to one of the most powerful families in the land…

Considered nigh worthless for having failed to inherit the superhuman powers of the bloodlines into which she was born, Miyo Saimori lives her days unwanted and unloved.

She is treated as a servant by her half-sister who, unlike Miyo, is blessed with unusual powers, while her step-mother and very own father have little time or love for their eldest daughter.

Ultimately seen as nothing more than a nuisance and a drain on the family wealth, Miyo is packed off to the Kudo house as a bridal candidate for its heir, Kyoka Kudo. But whispers abound about the Kudo clan, the most powerful in all the land.

Still, will the allegedly cold and cruel house into which Miyo aims to marry prove much warmer than the family she left behind?
With more than five months to go before the My Happy Marriage anime premieres in Japan, hopefully we will get even more beautiful trailers and key visuals in the interim.
Until then, watch the latest My Happy Marriage trailer and enjoy the beginnings of this wonderfully sweet and also quite exciting story.
RELATED: Lovely My Happy Marriage key visual shows Miyo and her new husband taking a walk together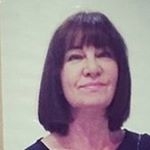 Latest posts by Michelle Topham
(see all)