Japanese publisher Shueisha has announced the My Hero Academia manga by Kōhei Horikoshi has sold more than 65 million copies since the first volume of the superhero adventure series was released in late 2014.
Those 65 million copies of My Hero Academia include both physical and digital copies, with approximately 45 million physical and digital copies of the manga sold in Japan, and the other 20 million sold around the world.
The last 15 million copies of the manga have been sold since March last year, meaning the manga is only getting more and more popular.
Of course, the premiere of the fifth season of My Hero Academia in March last year that then ran through until early November, had a lot to do with increased manga sales.
But, while 65 million copies of any manga is astounding, My Hero Academia still has a long way to go before it beats those manga currently in the Top 10 of the best-selling manga, or the 18 series in total selling over 100 million copies.
The Top 10 best-selling manga to date in order are:
10. Oishinbo — 135 million copies
 9. Crayon Shin-chan — 148 million
 8. Demon Slayer: Kimetsu no Yaiba — 150 million
 7. KochiKame: Tokyo Beat Cops — 156.5 million
 6. Doraemon — 170 million
 5. Naruto — 250 million
 4. Detective Conan — 250 million
 3. Dragon Ball — 260 million
 2. Golgo 13 — 300 million
 1. One Piece — 490 million
Other than Demon Slayer, however, all of the above manga series have been being published for years before the first volume of the My Hero Academia mangawas released.
In many cases even, decades.
Related: My Hero Academia has 2 volumes on New York Times bestseller list
That means mangaka Kōhei Horikoshi and his fabulous series still have plenty of time to catch up.
By the way, for those who haven't yet read My Hero Academia, according to distributor Viz Media the story goes like this:
Middle school student Izuku Midoriya wants to be a hero more than anything, but he hasn't got an ounce of power in him. With no chance of ever getting into the prestigious U.A. High School for budding heroes, his life is looking more and more like a dead end. Then an encounter with All Might, the greatest hero of them all, gives him a chance to change his destiny…
You can buy the entire My Hero Academia manga series via Viz Media and, of course, watch the official trailer for the series below.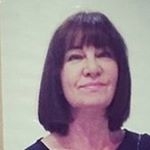 Latest posts by Michelle Topham
(see all)