My Isekai Life Complete Collection Blu-ray includes Season 1 plus extras
Last year's isekai anime series My Isekai Life: I Gained a Second Character Class and Became the Strongest Sage in the World, forever more known as My Isekai Life for short, finally got its Blu-ray release.
That release of the My Isekai Life Complete Collection Blu-ray officially came out via Sentai Filmworks today, and is now so buy-able, you may even get it in time for a full binge-watch this weekend if you are lucky.
Advertising
And you might want to do that as, if you enjoy an isekai anime that you really don't expect anything from, and then figure out it's actually funny, cute and a fun watch, My Isekai Life might just hit the spot. (Honestly, this one is one of my faves in quite a while),
That My Isekai Life Complete Collection Blu-ray, by the way, includes all 12 episodes of the first season of the Revoroot-produced anime, along with some extras.
Those extras are:
A Japanese with English subtitles soundtrack
An English dub
2 Clean Opening Animations
10 Clean Closing Animations
2 Japanese Promos
My Isekai Life is based on the light novel series written by Shinkoshoto and illustrated by Huuka Kazabana.
There are currently 13 volumes of the series out in Japanese and, although the light novels have yet to get an official English translation, the books' manga adaptation is already out and being published in English by Square Enix.
Advertising
As for the plot of My Isekai Life, Sentai has this to say about it:
As a novice level Monster Tamer, Yuji would normally be one of the last ones chosen when putting together a dungeon delving party. However, thanks to a clever trick involving a bunch of slimes, Yuji has also absorbed the archived knowledge of a great Sage and secretly gained an incredibly powerful second class!

And if that's not enough, he's actually from a place called Japan in another world, which adds even more tricks up his sleeve!

But even with these abilities and the help of his slimes, a magical Proud Wolf, and a forest spirit named Dryad, will that be enough to face off against rock dragons, sinister cults and gangs of slavers? Yuji had better hope so, because fate and fortune seem determined to put him into the most ridiculously dangerous situations as often as possible/
Check out ratings and reviews for My Isekai Life via My Anime List to see if this one might be a good addition to your isekai collection.
If so, you can then grab it via Sentai.
And yes, it was for mine, as this turned out to be one of my last year's unexpected HIDIVE gems.
More information: The official My Isekai Life website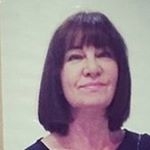 Latest posts by Michelle Topham
(see all)