New My Life as Inukai-san's Dog trailer makes this anime look adorably cute and funny
Now here's a manga I didn't expect to be made into an anime adaptation any time soon.
The ecchi manga series My Life as Inukai-san's Dog by Itsutsuse, which tells the story of a high school student who suddenly finds himself turned into a dog.
What's worse, he is picked up in an alley by one of his classmates — Inukai-san — one of the prettiest girls in school but one whom on a normal day is quite cold to everyone around her, so wouldn't usually give him the time of day.
Soon he finds himself taken to Inukai-san's house, where he is named Pochita, and where she proceeds to undress and take a bath with him to warm him up after the rain.
Yep, even though he is now a dog, there are some advantages to his new life, eh?
A new My Life as Inukai-san's Dog trailer was released today in anticipation of the anime's January 6th release, and it is a trailer that shows just how cute and fun the series is likely to be.
Even if it is slightly indecent.
A just-as-cute My Life as Inukai-san's Dog key visual was also released at the same time (above). It features all three main girls — Usagi, Karen and Mike — looking as happy and smiley as you might expect when seen from the perspective of Pochita.
My Life as Inukai-san's Dog is being directed by Takashi Ando, with character designs by Kazuaki Morita (Classroom of the Elite).
The anime stars Saya Aizawa as Karen Inukai, Shuuichirou Umeda as Pochita the dog, Yurie Kozakai as Usagi, and Mayu Sagara as Mike.
Studio Quad (Miss Kuroitsu from the Monster Development Department) is in charge of anime production.
Mark your calendars for January 6th, 2023 and watch the just released adorably cute My Life as Inukai-san's Dog trailer below.
Now doesn't that look fabulous?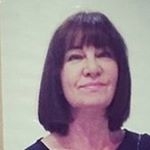 Latest posts by Michelle Topham
(see all)