The Japanese manga series My Master Has No Tail (aka Uchi no Shishō wa Shippo ga Nai in Japanese) is getting an anime adaptation, and that adaptation has just been announced as releasing on HIDIVE as part of their Fall line-up.
The My Master Has No Tail anime series is being directed by Hideyo Yamamoto (Strike the Blood), with Touko Machida (Life Lessons with Uramichi-Oniisan) in charge of scripts and series composition.
Liden Films is in charge of anime production.
The anime stars M.A.O. (Life with an Ordinary Guy Who Reincarnated into a Total Fantasy Knockout) as protagonist Mameda, Hibiku Yamamura (Beastars) as Bunko, Lynn (The Aquatope on White Sand) as Shirara Tsubaki, Akira Ishida (Tribe Nine) voicing Utaroku Ebisuya, and Takuya Eguchi (SPY x FAMILY) as Byakudanji Tsubaki.
HIDIVE explains the My Master Has No Tail plot like this:
Throughout time, supernatural, shapeshifting tanuki loved playing tricks on humankind. One plucky tanuki, Mameda, is no different. But there's one big problem. She wasn't born in the days of yore — she was born in modern, more cynical times! How can she fulfill her mischievous tanuki destiny when supernatural hijinks are a thing of the past?

She finds an angle when she meets Bunko, a master of the Japanese art of rakugo, which uses storytelling to beguile its audience. Mameda is determined to use rakugo to cast a spell on humanity, but first this tanuki trickster must convince the no-nonsense Bunko to take her on as an apprentice.
Subscribe to HIDIVE if you haven't already, and check out some of the other shows in their Fall line-up.
The streaming service is becoming ever more competitive with rivals like Crunchyroll and Netflix.
So expect to see even more exclusive anime series going forward.
Meanwhile, My Master Has No Tail premieres on HIDIVE on Friday, September 30, 2022 at 10:30 AM ET (14:30 UTC).
RELATED: My Master Has No Tail features gorgeous character designs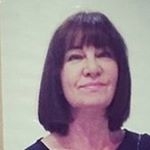 Latest posts by Michelle Topham
(see all)