As if the adorable My Roomate is a Cat anime series with English subs wasn't cuteness overload all by itself, news from Lezhin Comics today informs us the My Roomate is a Cat manga finally has an English version as well.
The manga series has been licensed by Lehzin Comics with the first chapter of the new English version of the manga now available to read on their website for free.
The plot of the My Roomate is a Cat manga (aka Dōkyonin wa Hiza, Tokidoki, Atama no Ue — in English 'My Housemate Is on My Lap, But Sometimes on My Head') goes like this:
Mystery novelist Subaru Mikazuki became a recluse after his parents died in an accident. After meeting his new editor for lunch one day, and visiting his parents' graves right after, he is confronted with the sudden appearance of a stray cat. A cat he believes seems to have his mother's mouth.

After taking the cat home, Subaru is first forced to leave his home if only to buy cat food for the new roommate he has now named Haru. That first journey out into society soon snowballs into Subaru meeting a plethora of new people, and to eventually making new friends.

The reader sees Subaru in both his own words, and also in the words of Haru the cat who often cannot believe how this human behaves.
The first book in the My Roomate is a Cat manga series was published in late 2014, with a serialization begun in June of the following year. The manga series currently has six compiled book volumes, with the last one released in December last year.
You can start reading the first chapter of My Roomate is a Cat manga in English at Lehzin Comics and, of course, pick up the rest there as well.
If you love what you read, you can also watch the anime series on Crunchyroll. Check out a very cute preview for that below.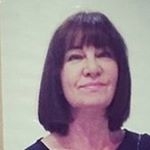 Latest posts by Michelle Topham
(see all)