My most-anticipated film of 2021, My Salinger Year, just got a new trailer this week and, wow, does this film look wonderful.
My Salinger Year stars Emmy-nominee Margaret Qualley who plays Joanna, a young aspiring writer working at the New York literary agency that represents iconic American author J.D. Salinger.
Upon being given the job of handling Salinger's fan mail, mail he never sees, and being told to respond to the letters by sending the agency's standard reply, Joanna decides to write to each fan with a personal response herself instead.
Thus begins a year in which Joanna, while using what she feels is Salinger's voice, begins to discover her own.
My Salinger Year is based on the 2014 memoir by writer Joanna Rakoff. The film was written and directed by Phillippe Falardeau (Chuck, Monsieur Lazhar).
If you have read the book, I hear the movie doesn't quite have the humor of Rakoff's memoir, but it still stands out on its own as one well worth watching.
Especially if you are as obsessed with books as I am. (continue reading and watch the My Salinger Year trailer after the promo…)
'The Mauritanian' trailer tells story of Mohamedou Ould Salahi illegally held in Guantanamo by U.S. government for 14 years
My Salinger Year stars Margaret Qualley as Joanna, Sigourney Weaver in one of her most interesting roles as Salinger's literary agent Margaret, Douglas Booth as Don and Colm Feore as Daniel.
Watch the just released My Salinger Year trailer, observe what hints at being a phenomenal performance by Margaret Qualley (actress Andie McDowell's daughter), and then tell me that film shouldn't go to the top of your Must See Movies in 2021 list.
I know it is already on mine.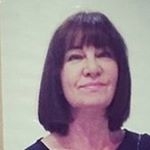 Latest posts by Michelle Topham
(see all)