A little late to the viewing, I did still manage to watch My Senpai is Annoying before the end of 2021 — the day before the end, if truth be known.
Not only did I watch it, I binge watched every episode on New Year's Eve afternoon as I loved the anime and its characters so so so much.
Along with My Senpai is Annoying's adorable and loud Igarashi, sweet and even louder 'Senpai' Takeda, and funny co-workers Touko and Souta, I was also massively addicted to the My Senpai is Annoying ending theme song — 'Niji ga Kakaru made no Hanashi' by Yui Horie.
A song that exemplifies the feel of this fabulous anime — upbeat, sweet, wholesome, incredibly fun and addictive — and a song I have been listening to many times a day since New Year's Eve.
If you liked Yui Horie's 'Niji ga Kakaru made no Hanashi' (aka 'The Story Across the Rainbow') as much as I did, news out today tells us it will be included Yui Horie's upcoming 11th album — Bungaku Shoujo no Kashuu II (A literature girl's song collection 2).
The album is due to be released on March 23rd this year, and will be Horie's first album in almost three years.
Related: The opening theme song for My Senpai is Annoying is a rocking track
Along with the release, the voice actress/singer will also be performing in her first live concert series in three years.
Called Yui Horie Love Tour 2022 Book Girl Club II ~ After-school Repeat ~, the concerts will be held in three places — Aichi Prefecture, Osaka and Tokyo on April 29th, April 30th and, in Tokyo, on both May 7th and 8th.
Yui Horie, one of Japan's legendary voice actresses, also voice acts one of the My Senpai is Annoying characters — Touko Sakurai's younger brother Yūto.
Listen to the My Senpai is Annoying ending theme song 'Niji ga Kakaru made no Hanashi' by Horie below, both playing over the short ending animation and in its full-length version. And see if you become as addicted to it as I did.
Watch My Senpai is Annoying, one of the best anime of 2021, on Funimation.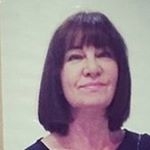 Latest posts by Michelle Topham
(see all)