The wait to find out who will be streaming the upcoming comedy anime My Senpai is Annoying is finally over, and it seems Funimation was able to grab that deal.
Then again, it doesn't really matter that much if its Funimation or Crunchyroll nowadays when it comes to the two American companies streaming anime, as they are both pretty much the same thing with Funimation owning Crunchyroll and Sony owning.
Both companies also have terrible streaming capabilities on their websites.
As well as even worse apps that neither seems to want to fix so, if My Senpai is Annoying turned up on either of them, there were bound to be a sizable number of fans that would be pissed.
So…Funimation it is.
My Senpai is Annoying, aka Senpai ga Uzai Kouhai no Hanashi in Japan) is based on the manga by Shiromanta, and follows Igarashi, a woman who works in an office and suddenly finds herself developing feelings for Takeda, her senpai, that she's not really sure she wants.
The upcoming anime series is directed by Ryouta Itou (assistant director on Sing "Yesterday" for Me), with sound direction by Takeshi Takadera (Yowamushi Pedal), and animation production by Doga Kobo (Gabriel Dropout, New Game!).
Related: My Senpai is Annoying trailer shows Igarashi developing a crush on Takeda
My Senpai is Annoying begins airing in Japan on October 9th, with Funimation streaming it in the United States beginning the same day.
It's up close to the top of my list of anime to check out this season, as the teeny tiny Igarashi is adorable.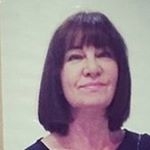 Latest posts by Michelle Topham
(see all)