The upcoming My Senpai is Annoying anime comedy just got a new trailer.
In it, we see teeny tiny office worker Igarashi and her bulked out senpai Takeda getting off on the wrong foot as, frankly, she finds him loud, boorish and, yep, annoying.
Of course, just as you might expect, soon Igarashi finds herself developing feelings for her senpai. Feelings she would rather not be experiencing for the irritating but kind Takeda.
My Senpai is Annoying (aka Senpai ga Uzai Kouhai no Hanashi in Japan) is based on the romantic comedy manga by Shiro Manta.
It was first serialized in Pixiv's comic POOL digital manga magazine, with an English version currently being published by Seven Seas Entertainment.
My Senpai is Annoying stars Tomori Kusunoki (Wonder Egg Priority) as Igarashi, Shunsuke Takeuchi (Astra Lost in Space) as Takeda, Reina Aoyama (Interspecies Reviewers) as Natsumi, Reiou Tsuchida (Ikebukuro West Gate Park) as Souta and Saori Hayami (Sword Art Online) as Touko.
The anime series is being directed by Ryouta Ito (assistant director on Yesterday wo Utatte), Jin Tanaka (Yuru Camp) is in charge of scripts, and Doga Kobo (Gabriel DropOut, Yuru Yuri) is in charge of animation.
The series is scheduled to premiere in Japan on October 9th, 2021 with no word yet as to when it will be released in the west or which company has licensed it.
My money, though, is on it showing up on Crunchyroll around the same time. Fingers crossed.
Watch the new My Senpai is Annoying trailer down below, and bookmark this one if you like a good comedy drama as it looks hilarious.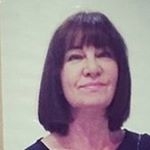 Latest posts by Michelle Topham
(see all)