Now here's another romantic comedy that just shot towards the top of my must watch list after its first key visual and trailer have been released this week.
The anime is My Stepmom's Daughter Is My Ex (aka Mamahaha no Tsurego ga Moto Kano Datta in Japan), and I am particularly excited about this upcoming series for at least four major reasons — possibly more as more information comes out:
The My Stepmom's Daughter Is My Ex male lead — Mizuto Irido — is played by Hiro Shimono (Zenitsu in Demon Slayer)
The female lead — step-sister Yume Irido, is being voiced by one of my favorite actresses Rina Hidaka (Milim in That Time I Got Reincarnated as a Slime)
Katsuyuki Sato is adapting the character designs for the anime — he was the Chief Animation Director for most of Higehiro, and that series was one of my loves of 2021
The just released My Stepmom's Daughter Is My Ex trailer shows a funny, and quite antagonistic relationship between Mizuto and Yume that should be highly enjoyable to watch.
The first My Stepmom's Daughter Is My Ex key visual is also extremely cute, showing the pair seemingly quite close, even if they also have their problems.
The plot for My Stepmom's Daughter Is My Ex?
The anime tells the story of Mizuto Irido, who found himself in the midst of an awful relationship while still in middle-school.
He and his girlfriend finally broke up but, to his horror, when his dad suddenly marries again, his new stepmom's daughter is his ex-girlfriend. And now he has to live with her.
My Stepmom's Daughter Is My Ex is being directed by Shinsuke Yanagi (Bottom-tier Character Tomozaki). Deko Akao (The Case Study of Vanitas) is in charge of series composition.
Project No. 9 is producing the anime.
The series is based on the light novels by Kyousuke Kamishiro and illustrated by TakayaKi.
The My Stepmother's Daughter Is My Ex anime will premiere sometime in 2022.
Update: November, 2022 — You can now watch the first episode of My Stepmother's Daughter is My Ex courtesy of Crunchyroll down below.
The rest of the season is available via that streaming service and, if you haven't watched the rom com anime yet, you should. It's hilarious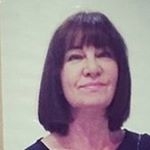 Latest posts by Michelle Topham
(see all)