Absolutely on my list of anime series to watch this year is My Teen Romantic Comedy SNAFU Season 3.
Let's face it, it's been far too long since Season 2 hit the airways and since Hikigaya Hachiman was last in our living rooms.
Mid-2015 to be exact.
That's why, when a new My Teen Romantic Comedy SNAFU Season 3 trailer and key visual were released this week, I almost screamed I was so happy.
Sure, they didn't show us that much of what to expect with the upcoming new and final season other than a few quick shots, but we do at least know who and what have been confirmed.
The series itself will be called My Teen Romantic Comedy SNAFU: Fin.
Feel will be animating the third season just like they did the last season, Kei Oikawa is directing again and Yuichi Tanaka will be designing those gorgous characters.
All the cast will also be returning and will take us through to the culmination of this superb story. (Can't wait to see it, but will also be incredibly sad to see all these wonderful characters leave).
As for the show's theme songs, Yanagi Nagi will be back to sing the opening theme, "Megumi no Ame" just like she sang the theme songs for the first two seasons, while the ending theme, "Diamond no Jundo" will be performed by voice actors Hayami Saori and Touyama Nao.
My Teen Romantic Comedy SNAFU Season 3 will begin airing from April 10th on TBS in Japan. Crunchyroll is likely to be streaming it in the west.
Until then, check out that gorgeous My Teen Romantic Comedy SNAFU: Fin key visual, and watch the just-enough-to-wet-your-appetite trailer for season 3 below.
Sadly, we only have Japanese audio and subs so far but, because we've waited for four years for this third season, we can probably wait a little bit longer.
Read: Where can you watch the English language dub of KONOSUBA Season 2?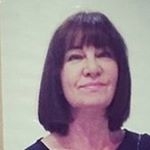 Latest posts by Michelle Topham
(see all)