A Mysteria Friends Premium Box Set is now available from Sentai Filmworks as of today and, unlike special box sets at Aniplex, this one is affordable.
The Blu-ray of the box set is being sold for $64.99 and comes with some lovely extras.
Advertising
They include:
four gorgeous art cards
a 40-page book with beautiful illustrations that will give you tons more information about the fantasy anime series
a special cardboard sleeve featuring new artwork of Anne and Grea
The entire 10-episode Mysteria Friends season is on one Blu-Ray with both the Japanese with English sub-titles and the English dubbed versions. (Check out the official trailer for the dubbed version at the bottom of this page).
As for Mysteria Friends, the show's synopsis says this about the series:
Welcome to Mysteria Academy, where the secrets of magic are taught to an eager student body composed of humans, gods and demons. Of course, it takes an unusual degree of tolerance for these groups to mingle freely, but thanks to this unusually diverse and inclusive educational experience, the most unlikely friendships are bound to spring up.

Which is how Anne, a human honor student who happens to be a Princess, finds herself growing increasingly close to Grea, a half-human/half-dragon who also happens to be a Princess. Sure, fairy tales would have you believe that relationships between Princesses and Dragons are bound to end up badly, but that doesn't take bonding while shopping and trips to the beach into account, let alone the fact that what they're feeling may be a little more than just friendship in MYSTERIA FRIENDS!
My synopsis is more like this:
An anime series set in the Shingenki no Bahamut world, but one that concentrates on the importance of friendship more than anything else. Mysteria Friends brings together two completely different personalities — Anne, the lonely princess with incredible magic powers and Grea the royal born half-dragon, half-human girl (Dragonborn) — two students at Mysteria Academy who soon become best friends.

Yes, there are yuri elements, yes, Anne and Grea may love each other more than either of them may be willing to admit but, at the heart of it all, Mysteria Friends is about two people who will do anything to make sure the other one is alright. 
Advertising
The artwork and the classical music soundtrack, by the way, are gorgeous.
The Mysteria Friends Premium Box Set is available now on Sentai Filmworks, but grab it fast as quantities are extremely limited.
If you do miss it, or are not into premium box sets of your favorite anime, there is also a regular edition Mysteria Friends Complete Collection Blu-ray you can buy instead.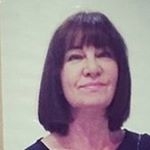 Latest posts by Michelle Topham
(see all)