Mystery Trackers Silent Hollow CE: the best game in the series, no question
Millions of casual gamers will tell you, the Mystery Trackers game series is one of the best in the genre. Each Mystery Trackers game has everything — a great story, a huge number of gaming hours, beautiful graphics, lovely music, interesting mini games, lots of extras and on and on. But…..as a casual game player who has loved every Mystery Trackers game created, even I have to say the developers, Elephant Games, have outdone themselves this time as the Mystery Trackers Silent Hollow CE is the best game in the series. By far.
What makes the Mystery Trackers Silent Hollow CE so good?
It's honestly hard to know where to start.
Four modes of gameplay — You get a choice of casual, advanced, hardcore or detective, depending on in you want a relaxing easy casual game or one that may just have you tearing your hair out.
The storyline in Mystery Trackers Silent Hollow is the best Elephant Games has come up with so far. The story starts with a more in-depth look at the Mystery Trackers agency, as the game begins at headquarters. There's a series of mystery attacks, an explosion, and then something evil and terrible is waking up. A series of bizarre masks suddenly appear, which start to take over people's minds, including the agents in the Mystery Trackers agency.
It's up to you and your sidekick, Elf, to figure out what's going on at Silent Hollow and stop it. Before it's too late, not only for Silent Hollow but also for the Mystery Tracker agency itself and all your colleagues who work there.
The graphics — the Mystery Trackers Silent Hollow CE is an Elephant Games creation. What more is there to say? Their graphics are always superb and surpassed by no-one.
Hidden objects and puzzles are fun to do, not too difficult, beautifully drawn and interesting. There are a couple of unique puzzles I haven't seen before. and all of them make sense within the context of the story.
Collecting things — As always with a Mystery Trackers game, there are tons of things to collect. Strange animals, ducats and hidden dossiers, as well as eighteen achievements you can earn.
In-game shop — Mystery Trackers Silent Hollow has the coolest extra addition, an in-game shop where, with the ducats you find, you can 'purchase' items to help your investigation as well as rent other helpers like Elf to give you a helping hand when needed. That they are the cutest things ever doesn't hurt.
Integrated strategy guide and transporting map — My two pet peeves with casual games are when they don't include an integrated strategy guide (I hate having to close down the game and head off to find a walkthrough) or have a map that transports you from place to place in-game (schlepping from place to place backwards and forwards is no fun, developers!).
The Mystery Trackers Silent Hollow CE has both and they are excellent.
Why this Mystery Trackers Silent Hollow CE review is stopping here
I'm the type of gamer who buys a new game, wants to fire it up and immediately become immersed as well as be continually surprised along the way. The Mystery Trackers Silent Hollow CE is one of the best, if not the best, casual game I've played all year. That's why I don't want to give you tons of information and then spoil all that excitement and anticipation I experienced.
Let me just say, this is an absolutely superb game, with nothing in it that's a let-down, a rip-off or just plain bad. It…is….simply spectacular.
It's also on sale on Big Fish Games today, as all games are 25 percent off, so if you have any interest in buying it (honestly, if you love casual games, you'd be a fool not to), you really should grab it. Now.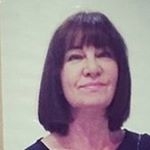 Latest posts by Michelle Topham
(see all)